Mid-Cities Steak and Cheese
Tender Sirloin with seasoned peppers and onions smothered with provolone and pepper jack cheese on a warm, soft hoagie roll. Served with mayo, 
Italian Grinder
Turkey, Ham, Salami, Provolone, Lettuce, Tomato, Onion with Housemade Vinaigrette, and a light smear of mayo.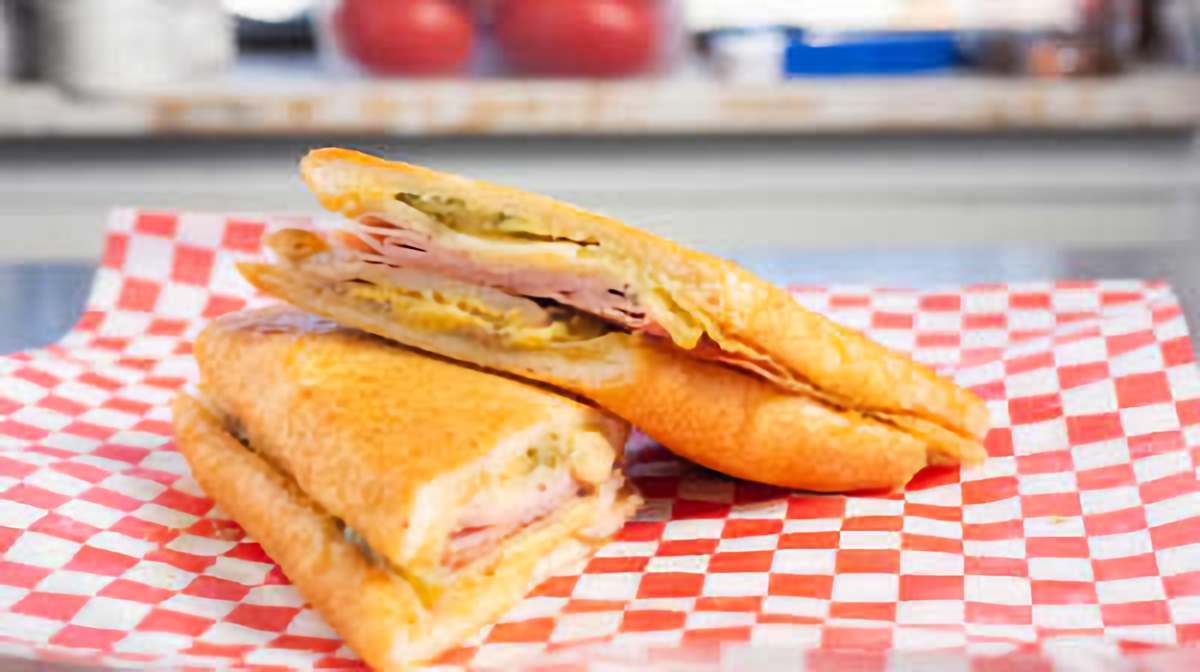 Cubano
Spice rubbed braised pork and ham topped with Swiss, pickles, and mustard sauce on griddled French bread.
Our Menu
Gourmet Colossal Sandwiches
Here at Colossal, our sandwiches aren't just big, their Colossal! But if you are not up to a 1/2 lb of meat on your sandwich, then we also offer an Almost Colossal Menu.
Wait there's more…
Do you love our Colossal Sandwiches and want to share them with a large group? We offer catering through EZ Cater. Follow the instructions, and your order will be on its way.
The Colossal Sandwich Shop
Because Size Does Matter